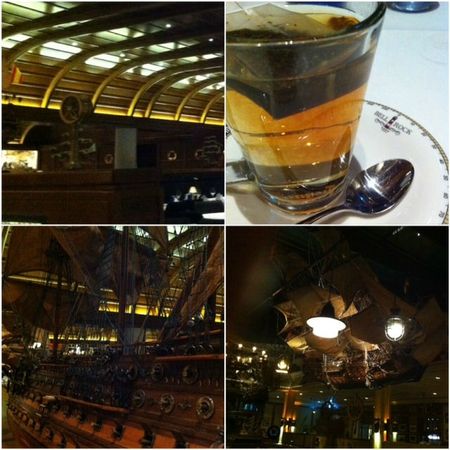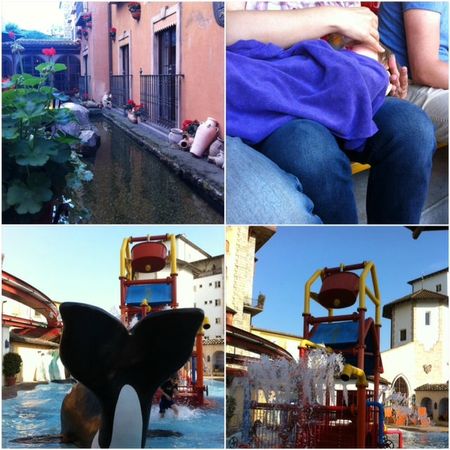 Normalement, pendant que vous lisez ce billet (si vous le lisez) je suis ENFIN en vacances et j'arpente les plages de Normandie...
Mais avant cela, il y a eu Europapark en Allemagne à Rust... C'était notre première visite et on s'est promis d'y retrouner... Bien que c'était un weekend, le monde était raisonnable, les attractions très chouettes... Nous y avons passé une nuit et une journée, donc le programme était chargé. Tellement chargé que les enfants (nous y étions avec mon frère et leur deux filles) étaient vraiment fatigués... Tellement fatigués qu'une des puce a dormi sur 4 jambes pendant une bonne demi-heure en attendant le spectacle... Il y avait les fontaines, les jeux d'eau, la piscine en fin de journée, les hôtels tous plus jolis les uns que les autres, avec ma net préférence pour le dernier "The Rock" en forme de phare où les lits pour enfants sont des bâteaux... J'ai dit que je ne retrounerai que si je peux séjourner dans cet hotel là... A bon entendeur....
If all went according to the plans as you read (if you read it!) this I am FINALLY on holiday!
But before this there was Europapark in Germany, in Rust... It was the first time we went there and we promise ourselves that we would go back... Although it was a weekend it was not too crowded, and the rides were great... We stayed for a night and a day so it was rather busy. So busy that the kids (we were there with my brothers and their two girls) were pretty tired... So tired that one of the mini slept during more than half on hour on 4 laps while we were waiting for the show... There were fountains, water games, water rides, swimming pool at the end of the day, hotel prettier one than the other, with as far as I am concerned, a clear preference for the last one, "the Rock" shaped as a light house where the kiddy beds are boats... I said that I will only go back if we stay in this hotel... Mark my words!