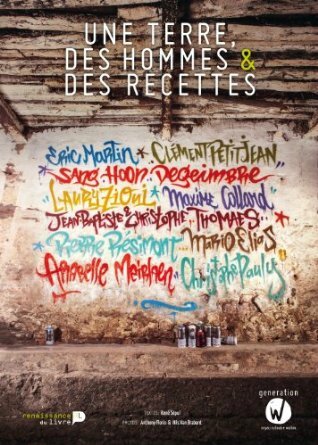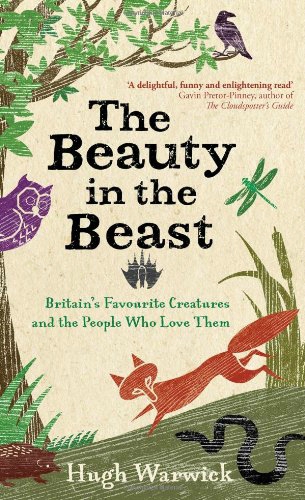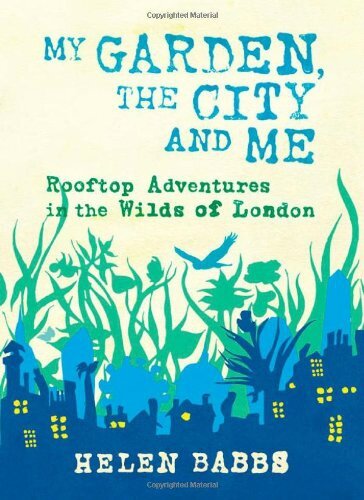 Je vous disais ici, qu'un de mes objectifs de l'année était de lire au moins 6 livres en 2014. J'en ai déjà terminé deux...Et là dedans, je ne compte pas celui que j'ai commencé fin 2013 et terminé en 2014... Il me servira si jamais je ne lis que 5 livres :-)
Je vous en parle un peu néanmoins parce que je l ai beaucoup aimé. Il s'agit d'un tour de Wallonie, pour vous présenter certains de ses chefs, de bonnes tables donc. Mais ce qu j'ai aimé dans ce livre, c'est la présentation de ceux qui gravitent autour de ces chefs. Ainsi on vous présente des éleveurs, des céramistes, des jardiniers, des cueilleurs de fleurs et plantes sauvages, des brasseurs... Les portraits sont accompagnés de quelques recettes et on découvre chez tous un même amour, une même passion et un respect profond de la terre.
Le deuxième livre, le premier, commencé en 2014, est celui qui m'a redonné vraiment l'envie de lire. Je n'ai acheté ce livre que parce que sa couverture me plaisait et qu'il était très, très bon marché. Avec un peu de recul, je pense qu'il m'appelait et était destiné à me rappeler combien j'aime lire... Ce livre nous parle d'un certains nombres d'espèces sauvages qui vivent dans le campagne Anglaise. Comme le livre précédent, il a été pour moi facile à lire. En effet, il ne s'agit pas d'une longue histoire, mais cheque chapitre, une vingtaine de pages en général, parle d'un animal. Il n'y a donc pas besoin de garder en mémoire trop de choses... un bon redémarrage, en douceur... J'ai beaucoup aimé le style de l'auteur, léger, pas trop scientifique, mais informatif tout de même.
Le troisième livre et deuxième pour 2014 a été un vrai régal aussi. Il s'agit du journal de Hélène Babbs alors qu'elle a décidé de transformer sa petite terrasse au coeur de Londres en jardin. Je trouvais le sujet approprié, puisque j'essaie de transfomer ma propre terrasse en jardin edible. Le bonus de ce livre, pour moi, fut les surperbes illustrations tout au long des pages, qui sont plus jolies les unes que les autres. Encore un livre assez facile à lire, car assez court.
J'ai donc commençe un nouveau livre, aussi en Anglais. Je le trouve intéréssant aussi, mais le language de celui-ci est un peu plus difficile, aussi ma prochaine lecture se fera en Français, même si j'ai encore un autre livre en Anglais qui m'attends déjà... Ces deux livres ont un format de poche, mais je découvre au fil de mes lectures, que je préfère le fromat broché... Sans vraiment aucuen explication logique...
J'ai aussi découvert que j'aime partager mes lectures, alors je vous propose ceci: si quelqu'un est intéressé par The Beauty in the Beast ou My Garden, My City, and Me, de Helen Babbs, (le premier je le garde pour nos découvertes cet été) faites moi signe et je vous l'envoie, où que vous soyez.

I was writing here that one of my goal for 2014 is to read at least 6 books during the year. I already finished two books... I am not counting the one started in 2013 and finished in 2014... I will use it in case I manage to read only 5 books :-)
I will say a few words about it because I liked it very much. It tours around Wallonie (the French speaking part of Belgium), and presents some of its famous chefs, so good tables. But what i really have loved in the book is the presentation of the people who revolve around those chefs. We are presented with breeders, ceramist, gardeners, flowers and wilde plants gatherers, brewers... With each portrait come some recipies and we discover the same love, same passion, same respect for Mother Nature in all of them.
The second book, the first started in 2014, is the one that really make me wanting to read more. I baught it only because I love the cover and because it was really cheap. Stepping back, I think it was calling me and its purposes was to remind me about my love of reading... This book presents a number of wilde spicies living in the English countryside. As the previous book it iwas easy to read. No long story but each chapter, around 20 pages each, speaks about one animal. So, no need to keep to much information in mind to follow up... a good start, slowly... I love the writer style, light, not too scientific, yet informative.
The third book, second for 2014 was also a delight. It is Helen Babbs gardening diary when she decided to transform her london rooftop in an edible garden. The topic was interesting to me as I am working on transforming our own yard into a garden. The bonus for this book, as far as I am concerned, is the superb illustrations along the pages, which are more beautiful than others. Again, quite easy to read as realtively short.
I started a new book, again in English. It is really interesting, but the style, the writing is harder for me, so I have decided that my next reading will be in French, even if another book, written in English is already waiting for me... Those two books are in paperback format, and I discover as I progressin my reading that I love much better the hardcover format... There is no real logical explanation...
I also found that I love sharing my reading, so I am proposing you the following: if anyone is interested with the Beauty in the Beast or Helen Babbs diary, just let me know I will send it to you, wherever you are.